Management Team
Gerald Commissiong
Chief Executive Officer and Director
Mr. Commissiong is currently a director and President & CEO of Amarantus Bioscience Holdings, Inc. and is interim-CEO of Breakthrough Diagnostics, Inc., Todos' joint venture with Amarantus. Mr. Commissiong has been responsible for Amarantus' strategic transactions, licensing, research collaborations, mergers & acquisitions in therapeutics and diagnostics, as well as fund raising, having raised over of $50 million since inception. Prior to co-founding Amarantus, Mr. Commissiong played professional football for the Calgary Stampeders of the Canadian Football League. Mr. Commissiong received a B.Sc. in Management Science and Engineering with a focus on Financial Decisions from Stanford University.
Rami Zigdon, MBA
Chief Business Officer, Co-founder
Mr. Zigdon brings with him strong experience leading technology companies. Prior to founding Todos Medical with Dr. Udi Zelig and Mr. Shmuel Melman, he served as the country manager for Hitachi Semiconductors and Renesas Technology. He also served as a manager at Scitex Corporation (presently a division of Kodak), and as the Chief Technology Officer of NI Medical. Mr. Zigdon has been recognized for his leadership in the development and implementation of effective product development strategies and FDA submissions.
Mr. Zigdon has served as CEO since our inception in 2010 and was appointed as a director of our Company in May 2016. From May 2011 through June 2015, he also served as a director. From 2003 to 2009, Mr. Zigdon served as sales manager for Israel of Renesas Technology, a leading Japanese semiconductors corporation. Prior to this position, Mr. Zigdon served as the manager of Hitachi Semiconductors Israel and as embedded systems group manager at RDT. Mr. Zigdon has held various technical and management positions at Scitex (in Belgium), NI Medical and Spectronix.
Mr. Zigdon holds a BS in Biology from the Hebrew University in Jerusalem where he graduated with honors, a BS in Electrical Engineering from Ben Gurion University of the Negev, Beersheba, and a MBA from the Heriot-Watt University, Edinburgh.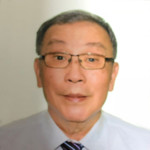 Dr. Joseph Wee
Managing Director, Singapore
Dr. Joseph Wee was appointed managing director of our Singapore operations in July 2016. Dr. Wee has over 45 years of experience as productivity and business management consultant to SMEs, MNCs, Government Linked Companies and Government Agencies. Dr. Wee has held senior management and directorship positions in over 20 companies, including 3 publicly listed companies. Dr. Wee has also served as a member of Advisory Committees appointed by Government Agencies.
Daniel Hirsch, MPH
Chief Financial Officer and Director
Mr. Hirsch as over 25 years of experience with a demonstrated history of working with public companies. Mr. Hirsch has management and business development expertise to go along with a strong background in investor relations.