Gerald Commissiong
Chief Executive Officer and Director
Mr. Commissiong is currently a director and President & CEO of Amarantus Bioscience Holdings, Inc. and is interim-CEO of Breakthrough Diagnostics, Inc., Todos' joint venture with Amarantus. Mr. Commissiong has been responsible for Amarantus' strategic transactions, licensing, research collaborations, mergers & acquisitions in therapeutics and diagnostics, as well as fund raising, having raised over of $50 million since inception. Prior to co-founding Amarantus, Mr. Commissiong played professional football for the Calgary Stampeders of the Canadian Football League. Mr. Commissiong received a B.Sc. in Management Science and Engineering with a focus on Financial Decisions from Stanford University.
Dr. Jorge Leon, Ph.D.
Consulting Chief Medical and Scientific Officer of Infectious Disease and Oncology
Dr. Leon is internationally recognized for his pioneering work in molecular diagnostics. He holds a Ph.D. in cellular and molecular biology from New York University, and completed his postdoctoral studies at the German Cancer Research Center in Heidelberg and Columbia University in New York. Dr. Leon's subsequent academic research at Columbia University focused on developing monoclonal antibody-based tumor marker assays and radio-immuno imaging devices, which are currently in wide use.
In the early 1990s, Dr. Leon played an integral role in establishing and leading the molecular diagnostics laboratories at Quest Diagnostics. As Director of Molecular Diagnostics, Senior Director of Biotechnology Development and Vice President of Applied Genomics, Dr. Leon spent 12 years developing Quest's molecular diagnostics strategy, which is now the world's largest molecular diagnostics service laboratory. In 2003, Dr. Leon founded Leomics Associates, Inc., a consulting firm committed to helping prestigious, successful companies and academic institutions develop molecular diagnostics and personalized medicine in the United States and globally. Dr. Leon specializes in identifying breakthrough opportunities and industry trends, and helps start-up businesses, academic centers and established companies successfully build and commercialize innovative business strategies, product pipelines and test menus.
Rami Zigdon, MBA
Chief Business Officer, Co-founder
Mr. Zigdon brings with him strong experience leading technology companies. Prior to founding Todos Medical with Dr. Udi Zelig and Mr. Shmuel Melman, he served as the country manager for Hitachi Semiconductors and Renesas Technology. He also served as a manager at Scitex Corporation (presently a division of Kodak), and as the Chief Technology Officer of NI Medical. Mr. Zigdon has been recognized for his leadership in the development and implementation of effective product development strategies and FDA submissions.
Mr. Zigdon has served as CEO since our inception in 2010 and was appointed as a director of our Company in May 2016. From May 2011 through June 2015, he also served as a director. From 2003 to 2009, Mr. Zigdon served as sales manager for Israel of Renesas Technology, a leading Japanese semiconductors corporation. Prior to this position, Mr. Zigdon served as the manager of Hitachi Semiconductors Israel and as embedded systems group manager at RDT. Mr. Zigdon has held various technical and management positions at Scitex (in Belgium), NI Medical and Spectronix.
Mr. Zigdon holds a BS in Biology from the Hebrew University in Jerusalem where he graduated with honors, a BS in Electrical Engineering from Ben Gurion University of the Negev, Beersheba, and a MBA from the Heriot-Watt University, Edinburgh.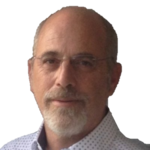 Daniel Hirsch, MPH
Chief Financial Officer and Director
Mr. Hirsch as over 25 years of experience with a demonstrated history of working with public companies. Mr. Hirsch has management and business development expertise to go along with a strong background in investor relations.
Dr. Elise Brownell
Vice President of Research & Development
Dr. Elise Brownell Serves as the VP of Research & Development at Todos Medical. Her main responsibilities center around advancing the Company's portfolio through regulatory approval. She has spent the last 35 years in the bio/pharmaceutical arena where she has played key roles in discovery, development and opportunity assessment to drive innovation. After completing her doctorate at Yale University, Elise's career started at SUNY Stony Brook. She continued her interest in comparative molecular biology during her tenure at Frederick Cancer Research Facility and expanded her facility with molecular genetics while in various functions at Bayer Healthcare. Her efforts were widely recognized by promotion to Director, Project Management, where she led global cross-functional teams. Elise also became a member of the founding team of a venture-backed spin out (Aerovance, Inc), where she became head of project management. Dr. Brownell serves in Interim Executive capacities for a number of emergent and highly innovative companies in the Life Science sector and is the EVP of Operations and Project Management at Amarantus Bioscience Holdings, Inc. Elise received her MS, MPhil and PhD from Yale University, and her BS from Allegheny College.
Chris Gross
Vice President of Operations
Mr. Gross, MBA is the incoming Vice President of Operations at Todos. Mr. Gross was previously a Managing Director and Co-Founder at WellNova. Prior to that, he was the Chief Operating Officer at Solace Life Sciences where he managed B2B and B2C sales. Prior to Solace, Mr. Gross was a co-founder and Managing Director at Focused Evolution, Inc. Mr. Gross completed his bachelor's degree in Chemical and Engineering at Western Michigan University and completed his MBA at the University of Delaware.
Priyanka Misra
Vice President of Corporate Development
Ms. Priyanka Misra serves as the VP of Corporate Development at Todos Medical. Her main responsibilities include designing and implementing best practices for immediate sales progression, facilitating strategic partnerships, investor relations and marketing. Priyanka has a financial background with expertise in asset management. She previously served as a senior investment analyst at family office, Geller Advisors LLC, with a focus on both long-only traditional investments and private markets. Her responsibilities included sourcing new investment opportunities, providing investment manager due diligence, asset allocation research and portfolio construction. Prior to Geller, she worked at Goldman Sachs Asset Management in the Alternative Investments and Manager Selection group, where she focused on selecting best-in-class, long-only equity managers with an expertise in the international and global space, on behalf of institutional and private high net worth clients. Prior roles included serving as a domestic small-cap analyst at Bank of America Merrill Lynch and MTB Investment Advisors, respectively. Priyanka received a BA in Mathematical Economics from Brown University.
Dr. Joseph Wee
Managing Director, Singapore
Dr. Joseph Wee was appointed managing director of our Singapore operations in July 2016. Dr. Wee has over 45 years of experience as productivity and business management consultant to SMEs, MNCs, Government Linked Companies and Government Agencies. Dr. Wee has held senior management and directorship positions in over 20 companies, including 3 publicly listed companies. Dr. Wee has also served as a member of Advisory Committees appointed by Government Agencies.