Dr. Herman Weiss, MD, MBA, FACOG
Chairman of the Board
Dr. Weiss, currently serves as Vice President, Medical Affairs and Clinical Development of Juniper Pharmaceuticals Inc. He was previously Global Medical Director of Women's Health and Bone Health at Teva Pharmaceutical Industries, Ltd. Dr. Weiss received an MBA from the George Washington University, Washington DC, an M.D. from the Ohio State University College of Medicine Columbus, OH and a B.A. in Philosophy (Summa Cum Laude) from Ramapo College of New Jersey. Dr. Weiss has served as a consultant to multiple medical device and pharmaceutical companies including American Medical Systems and venture capital firms in NYC and also founded and served as the CMO of a biotech medical device company in Israel. He owns multiple patents and is the author of numerous publications in the area of women's health/gynecology.
Gerald Commissiong
Chief Executive Officer and Director
Mr. Commissiong is currently a director and President & CEO of Amarantus Bioscience Holdings, Inc. and is interim-CEO of Breakthrough Diagnostics, Inc., Todos' joint venture with Amarantus. Mr. Commissiong has been responsible for Amarantus' strategic transactions, licensing, research collaborations, mergers & acquisitions in therapeutics and diagnostics, as well as fund raising, having raised over of $50 million since inception. Prior to co-founding Amarantus, Mr. Commissiong played professional football for the Calgary Stampeders of the Canadian Football League. Mr. Commissiong received a B.Sc. in Management Science and Engineering with a focus on Financial Decisions from Stanford University.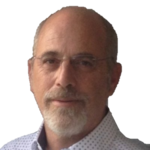 Daniel Hirsch, MPH
Chief Financial Officer and Director
Mr. Hirsch as over 25 years of experience with a demonstrated history of working with public companies. Mr. Hirsch has management and business development expertise to go along with a strong background in investor relations.
Moshe Abramovitz
Director
Mr. Abramovitz was appointed as a director of our Company on February 27, 2016. Mr. Abramovitz has held managerial positions in various organizations (Israeli companies and charities) including acting as deputy CEO of A.S. Mehadrin Ltd. Mr. Abramovitz holds a B.A. in business administration, specializing in information system form Ono Academic College, Israel and currently is studying towards obtaining an MBA degree from Ono Academic College, Israel. Mr. Abramowitz received training and a certificate to serve a mediator from Bar Ilan University, Israel.
Dr. Lauren Chung, Ph.D.
Director
Dr. Chung is the founder and CEO of MINLEIGH LLC, which is focused on identifying, evaluating and partnering with companies for investments and strategic, operational, and commercial opportunities. She has over 20 years of healthcare investment management, investment banking and advisory experience, and is currently a venture partner at Yozma Group Asia headquartered in South Korea.
Dr. Chung was a managing director in Healthcare Research at WestPark Capital. Previously, she was a co-founder of Tokum Capital Management, a global healthcare fund, which merged with Perella Weinberg Partners. Prior to that, Dr. Chung managed healthcare investment portfolios at RBR Capital, Kingdon Capital and Pequot Capital. Earlier in her career, Dr. Chung was a research scientist doing cutting-edge work in neurodegenerative and genetic disorders at Massachusetts General Hospital/Harvard Medical School and Boston Children's Hospital. Dr. Chung has published in many leading peer-reviewed scientific journals.
As a current and former director of public and private companies, Dr. Chung brings a valuable perspective for the Company's strategy and operations, as well as extensive scientific insights. Dr. Chung serves on the business review board of the Alzheimer's Drug Discovery Foundation. Dr. Chung holds a Ph.D. in neuropathology from Columbia University-College of Physicians & Surgeons, and a BA with honors in Biochemistry and Economics from Wellesley College.
Mr. Moshe Schlisser has been a director since February 27, 2016. Mr. Schlisser currently also serves as a director at SmartGreen Ltd, Tantel Group Ltd and III Pte Ltd. Mr. Schlisser is a General Partner at Shefa Capital Ltd a Growth Venture Fund with a focus on mid to later stage deep technology investments. Mr. Schlisser held managerial positions in various investment firms and has experience with investments, structured finance and mergers and acquisitions. In 2010, Mr. Schlisser co-founded and currently serves as a director of a soup kitchen that serves to over 50 homeless and underprivileged individuals a hot prepared dinner every night and that delivers weekend food packages to over 250 underprivileged families.